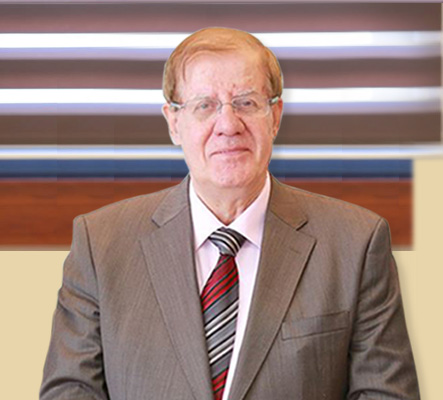 Dr. Mohammad Nasr
Amaar Group (AG) was founded in 2009 as the real estate investment arm of the Palestine Investment Fund (PIF). Through the remarkable achievements that Amaar Group has managed within a few years, it was certainly worth the title: "The Leading Real Estate Developer in Palestine" for the year 2013, in accordance of the CFI magazine–an international magazine specializing in economic affairs. The multitude of Amaar Group's projects geographically outreach most provinces and parts of Palestine, including areas of housing, infrastructure, industrial cities and many others.
During the past few years, Amaar Group has carried out many strategic projects that forged outstanding success stories about the housing and real estate development fields, including Al-Reehan Neighborhood in Ramallah, Al-Jinan Neighborhood in Jenin, Moon City in Jericho and Ersal Commercial Center – the first commercial complex in Ramallah and Al-Bireh.
Along with the main objectives of the Parent Company; Palestine Investment Fund (PIF), Amaar Group contributes to the growth and development of the Palestinian economy through the efforts put on these distinctive projects. Such projects have contributed to providing many investment opportunities for the Palestinian businessmen, creating hundreds of job opportunities –directly and indirectly, and providing housing opportunities for a number of Palestinian families to mitigate housing problems in Palestine and solidify Palestinians' existence over their own land. Amaar Group has spurred millions of dollars into the Palestinian economy through license, development and tax fees, which played an instrumental role in the fast-growing national economy and in creating additional job opportunities.
Amaar Group has adopted a new strategy in 2015, based on a horizontal development that extensively focuses on the development of real estate investment projects, especially in Jerusalem, areas classified as "C" and other areas of national importance and urban development. This Group has also embraced effective partnerships with the private sector organizations to implement important strategic projects in Palestine, including the Industrial and Agricultural City project in Jericho, in cooperation with Palestine Real Estate Investment Company (PRICO) and construction of residential units in Jerusalem through Al Quds Holding Company. Amaar Group has worked with a number of local developers, engineering and contracting offices to enhance and develop successful architectural projects.
We are very proud of what we have accomplished during the past few years. Amaar Group has carried out pioneering projects, known for their most coveted properties, as well as their hardworking, experienced and skilled teams. This Group has always worked to fulfill its mission and vision of providing top-quality and high-value services that meet the needs of our stakeholders, and serve the Palestinian citizens and nation.
On behalf of the Board of Directors, I would like to express my deepest gratitude to our staff, partners and stakeholders who have been a major part of our accomplishments, assuring them of our unwavering dedication and excellence. We are well aware of the importance of working together to advance the real estate sector in Palestine, and contribute to the building of a strong and sustainable national economy.
Dr. Mohammad Nasr
Chairman of Amaar Group